Some images take longer than others to appear! This is clearly the case with this new cover for Surf Session Magazine. It is an image of Noa Dupouy, made in the moors last January which was chosen. It complements other images used in the context of a subject on the crossed portraits of Noa with Vincent Duvignac, two surfers from Mimizan and above all two very different generations. All the images in this article that were chosen were taken by myself and my partner at we_creative, Guillaume Arrieta.
This good news is all the more significant for me as it arrives in a complicated week for the world of the paperweight. Indeed, all the publications of the TEN group (The Enthusiast Network), sold to a large group, have just ceased their activity. Among them, the reference magazines of board sports, whether it is skiing but especially surfing with the closure of Surfer Mag, a world reference in which I had made a passage course in my youth. All the more reason to take advantage of these few publications and the pleasure of seeing his work displayed on the front of the French surf scene.
Let's go back to the photo itself. The end of 2019 and the start of the year was very mild in terms of conditions with pretty waves coinciding with unusual heat and crazy lights. I had decided to go up to Hossegor one afternoon, just to enjoy a beautiful end of the day on the gravel pit, which had proven its worth in recent weeks. It was in the water that I spent my entire day, as is often the case on this spot, with a 24-105 mm. The sunset brought completely magical colors. After focusing my attention on the rights, I changed my position to look for the backlight of the end of the day on the lefts. Noa was one of the surfers who had focused on this option and negotiating this wave very well, the first part of which showed everything I was looking for in terms of light. Some images have already been released this afternoon, including one by Matthieu Agnès.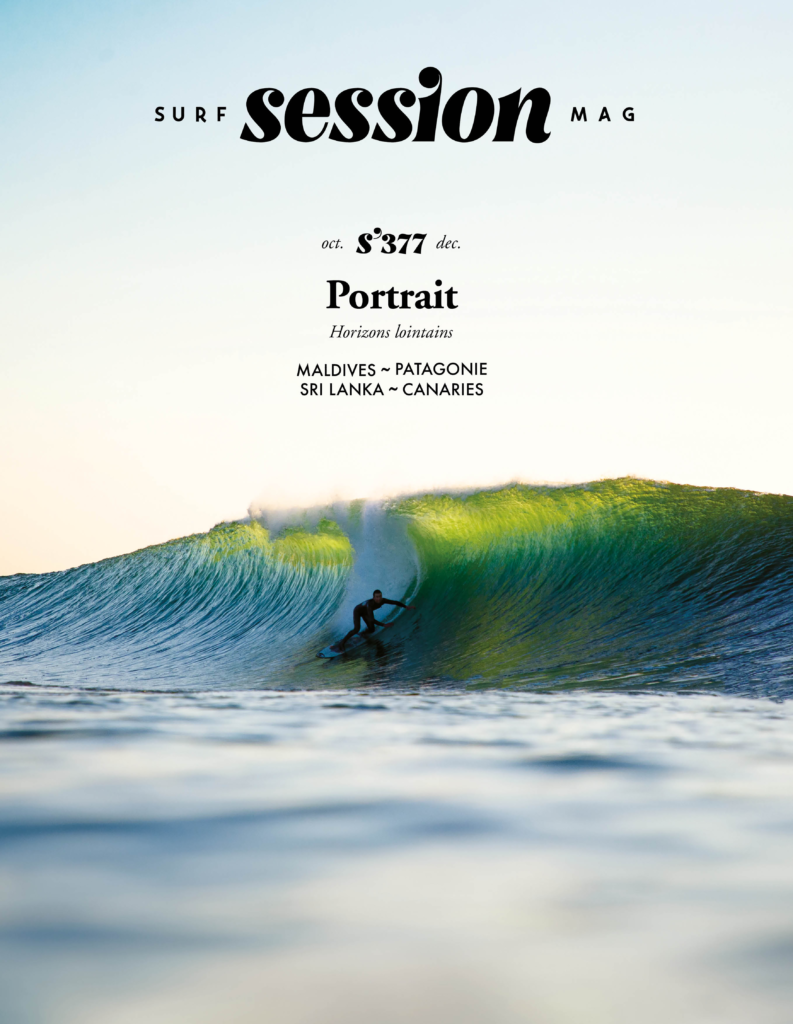 Here is the original version for the curious!
---