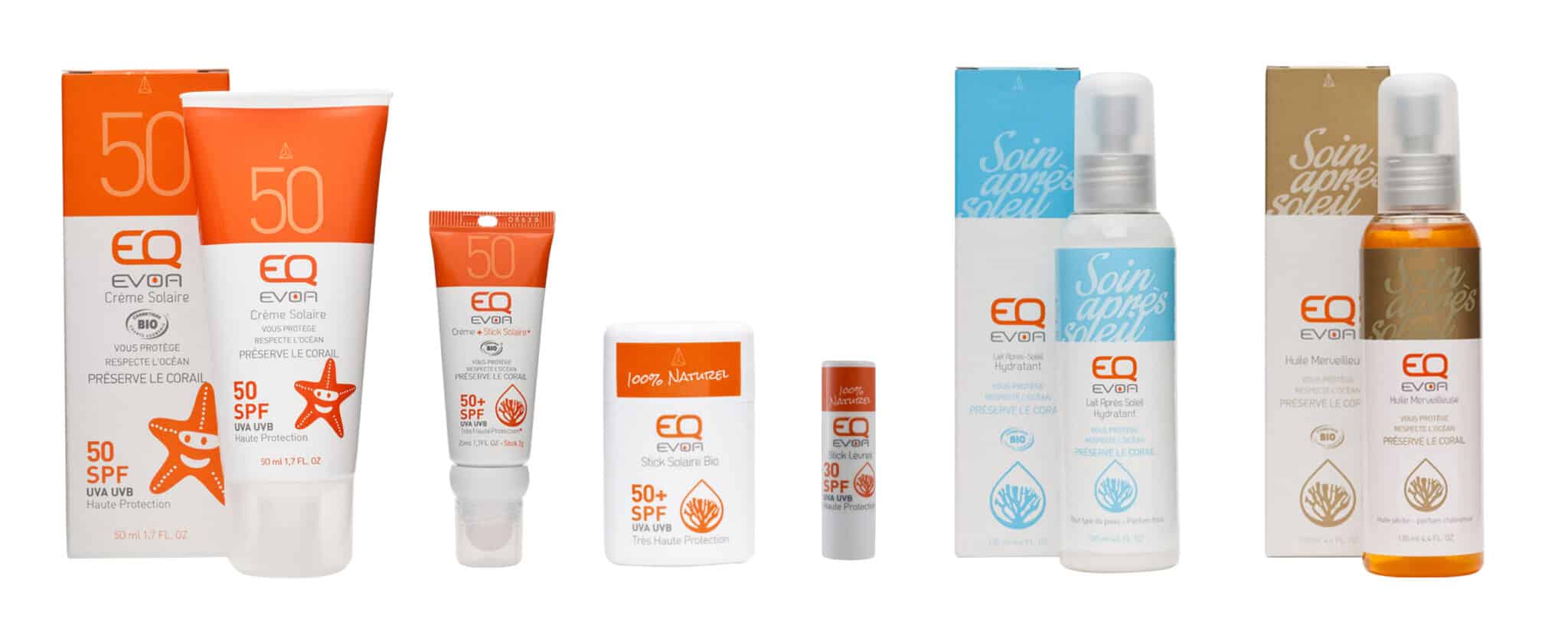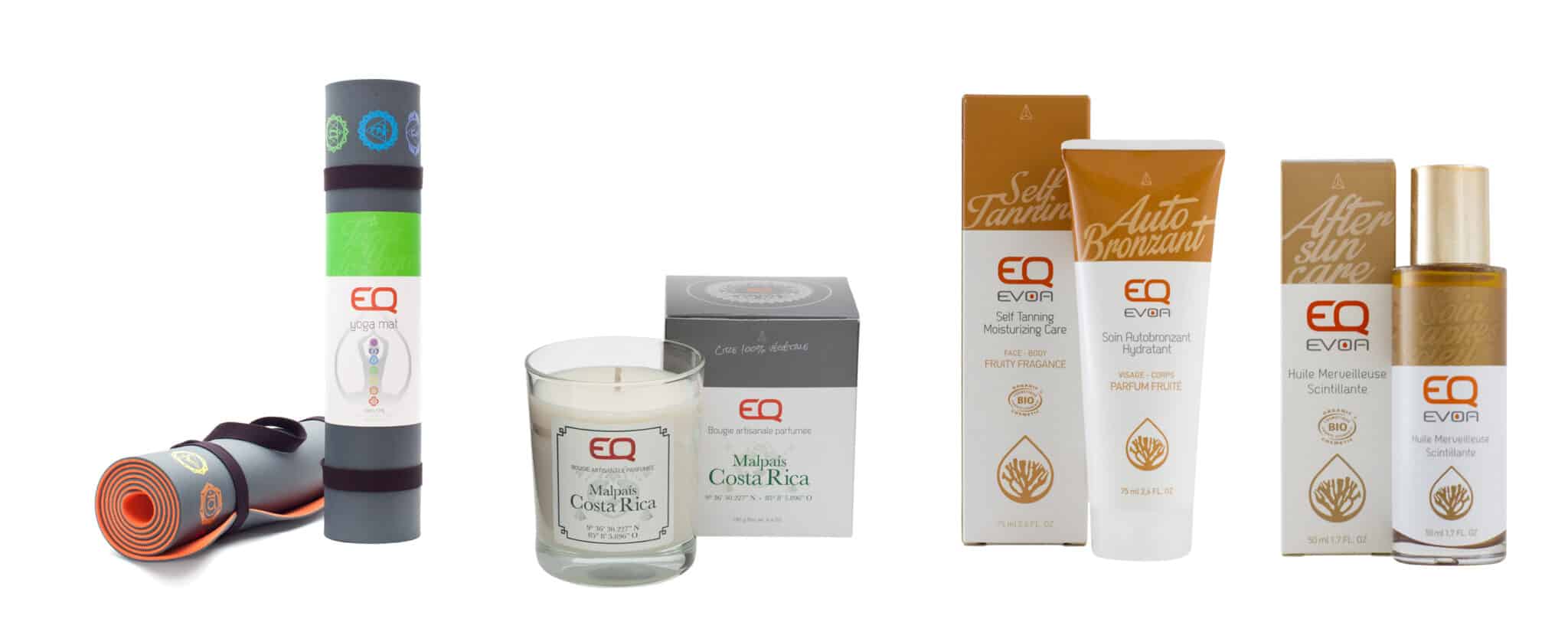 EQ Sunscreen
---
français
Première mission lors de mon passage chez XTreme Video. Premier packaging surtout et pas le moins important puisque c'est un template qui doit s'adapter sur toutes les gammes de la marque.

A peine arrivé chez XTreme Video et juste le temps de me familiariser avec la marque de crème solaire EQ que j'ai pour première mission de repenser l'ensemble des packagings de la marque. A l'époque, la gamme solaire (Evoa) est principale, mais la marque commence à s'étendre sur la partie sport et bien-être. Le but de cette mission, imaginer un packaging unique qui se déclinerait selon les univers. En gros avoir un packaging unique à chaque produit tout en étant commun à l'identité de la marque.
Après plus de 400 versions en aller-retours avec l'ensemble de l'équipe, c'est finalement le principe d'un haut de couleur qui est validé. Chaque couleur se raccorde à un univers. Les détails du produit sont placé en partie dans le haut, en partie dans le blanc.
anglais
First mission during my time at XTreme Video. First packaging on top of that and not the least important since it is a template that must adapt to all ranges of the brand.
Barely arrived at XTreme Video and just enough time to familiarize myself with the brand of EQ sunscreen that my first mission is to rethink all of the brand's packagings. At the time, the solar range (Evoa) was the main one, but the brand began to expand on the sport and well-being side. The goal of this mission was to create a unique packaging which would be declined according to the universes. Basically have a unique packaging for each product while being common to the identity of the brand.
After more than 400 round-trip versions with the whole team, it is finally the principle of a colored top that is validated. Each color connects to a universe. The product details are placed partly at the top, partly in white.