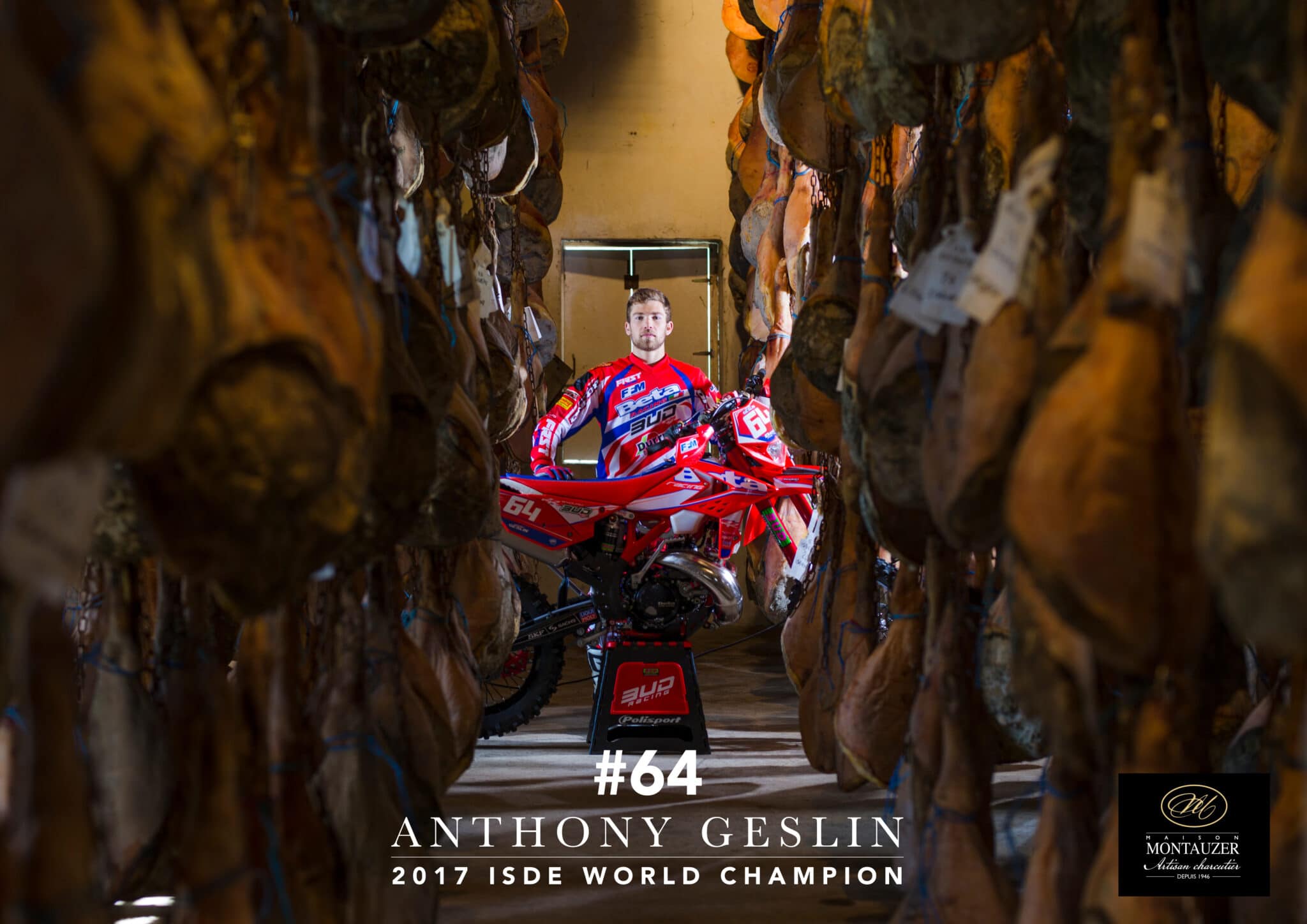 Anthony Geslin – Saison 2017
---
français
Travail réalisé avec l'agence de production we_creative. Mise en page des posters de présentation de la saison 2017 d'Anthony Geslin, pilote de moto enduro.

C'est un projet dont s'est occupé l'agence de production we_creative. Quoi vous ne connaissez pas ? Sacrilège, je l'ai monté avec Guillaume Arrieta, il y a quelques années, vu qu'il nous fallait quelque chose de plus sérieux pour présenter notre travail. Avec mes connaissances graphique, (pas en moto, ça c'est sûr !) j'ai été amené à travailler sur les posters d'Anthony Geslin, pilote de moto enduro, champion de France et du monde cette année-là. Le but était de sortir des sentiers battus déjà trop visités par les adeptes de ce sport et de proposer quelque chose de novateurs.
Pour retrouver l'ensemble des images ainsi que la vidéo de présentation, c'est sur le site de we_creative que cela se passe, ça m'évitera de faire un copier-coller puis ça vous forcera à jeter un œil au reste.
anglais
Work done with the production agency we_creative. Layout of the presentation posters for the 2017 season of Anthony Geslin, enduro motorcycle driver.
This is a project that the production agency we_creative took care of. Don't you know about it? Sacrilege, I mounted it with Guillaume Arrieta, a few years ago, since we needed something more serious to present our work. With my graphic knowledge, (not on a motorcycle, that's for sure!) I was led to work on the posters of Anthony Geslin, enduro motorcycle pilot, French champion and even world champion that year. The goal was to think outside the box already over-visited by fans of the sport and to offer something innovative.
To see all the images as well as the presentation video, it is on the we_creative site that this is happening, it will save me from copying and pasting it here and it will force you to take a look at the rest. of our projects. No hard feelings!